Center Master
Self Aligning & Correction Devices
CENTER MASTER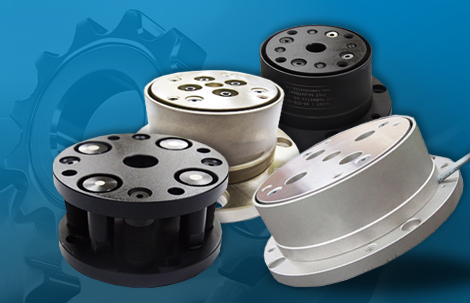 Our exclusive Center Master devices compensate for positional and/or angular errors, which are major contributors to poor press-fit, machine and tooling wear, machine and tooling failure, and poor quality.

Download Product Catalog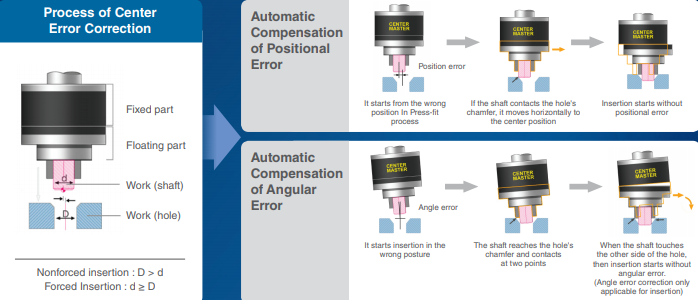 ---
AC Servo Press (FlexPress) EM/SEM
AC Servo Press
FlexPress EM/SEM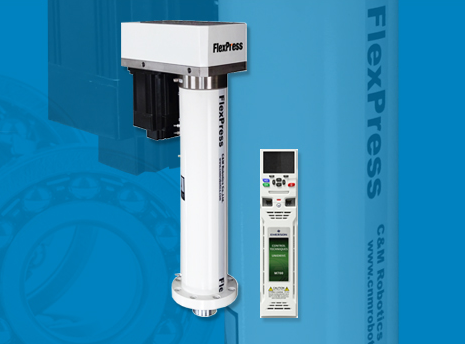 The FlexPress EM/SEM – Series is precisely driven by an AC Servo motor and an elaborate ball screw system. The FlexPress is a cost effective way to press-fit bearings, oil seals, bushings, pins, shafts, gears, etc. It is also used for riveting, stamping, forming, bending, injecting, etc.

Download Product Catalog
Precision
Repeatability: +/- 0.01mm
Min. Position Setting: 0.001mm
Force Setting: < 0.5% of F.S.
Various Models
Max Thrust: 2kN-100kN (Stock)
Custom: 150, 200, 300, and 500kN
Speed: 83.3mm/s – 185.2mm/s
Stroke: 150 – 400mm
C&M or Allen-Bradley Motor/Other
Monitoring Program

Real-time quality management
Intuitive interface for user friendly operation
Superior data analysis functions to effectively manage quality
Detect critical point, load at assigned locations, contact point, etc.
---
Bench Servo Press (FlexPress BEM)
Bench Servo Press
FlexPress BEM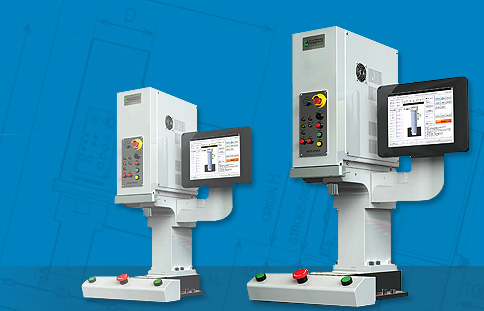 The FlexPress BEM – Series is a bench top servo press ideal for lower volume batch production lines where a fully automated system may be excessive. This series allows you to control each of your products under optimal conditions.

Download Product Catalog
Precision
Repeatability: +/- 0.01mm
Min. Position Setting: 0.001mm
Pressing Force Set Unit: 10N
Reduced Investment
Cost Effective
Low Operating & Maintenance Costs
User Convenience
Easy Installation
Basic Movements From Panel
Easy Teaching Through Jog
Wide Screen & Graphic Interface
Additional Sensors for Safety
Systematic Management
Manages Up to 100 Production Models
Optimized Operation for Each Process
Various Determination Conditions, Pass/Fail
Superior Data Analysis